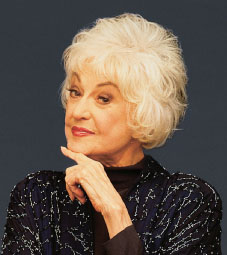 Bea Arthur, famous for her razor-sharp wit, deep voice and starring in "Maude" and "The Golden Girls", passed away Saturday at the age of 86.
Arthur died peacefully in her L.A. home with family by her side. Dan Watt, the family spokesperson, said she had cancer but would give no further details.
"She was a brilliant and witty woman," said Watt, who was Arthur's personal assistant for six years. "Bea will always have a special place in my heart."
Arthur is survived by her sons and two granddaughters. No funeral services are planned.